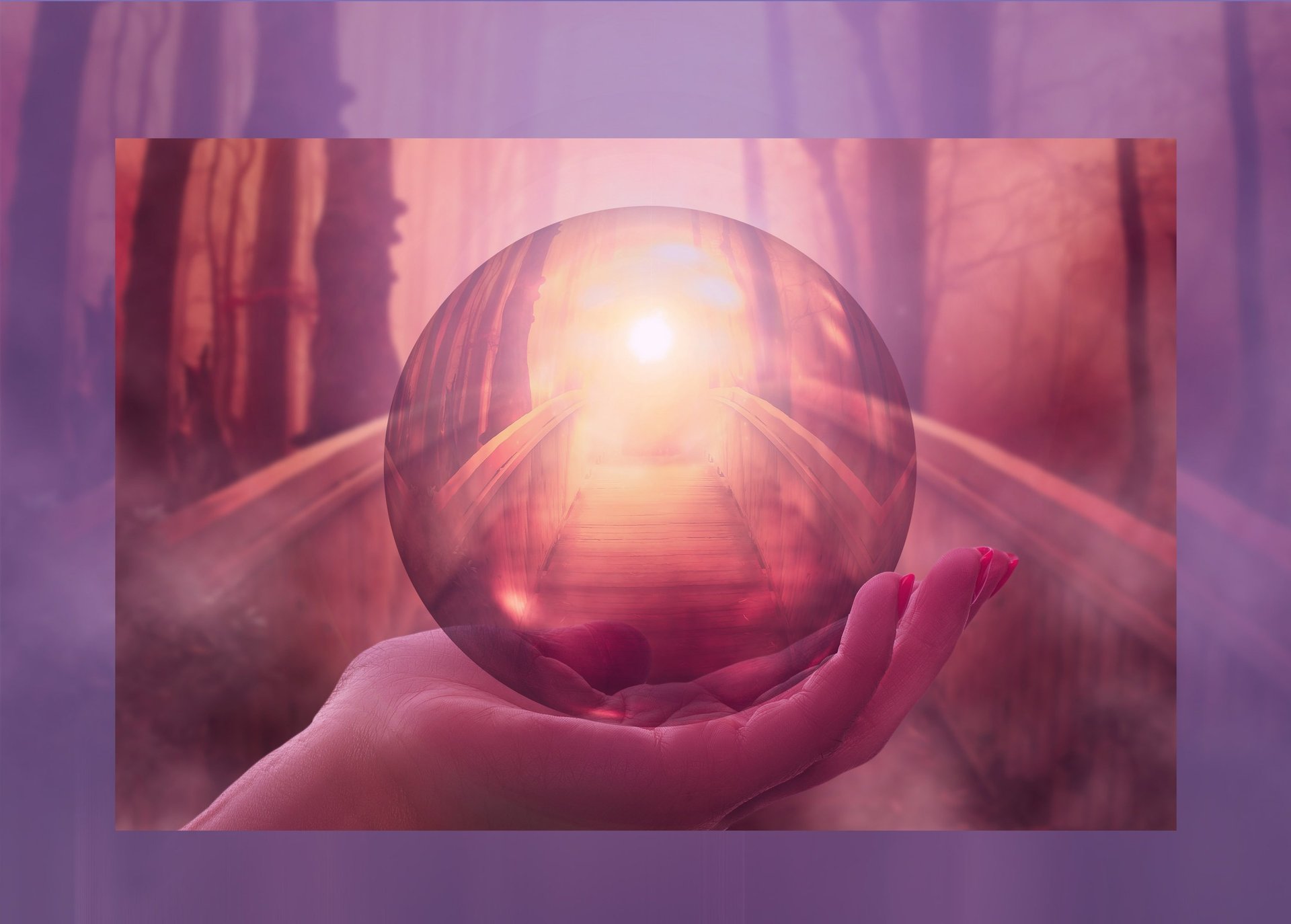 Helping you to shine your light
on your bridge to tomorrow
Illuminating
Possibilities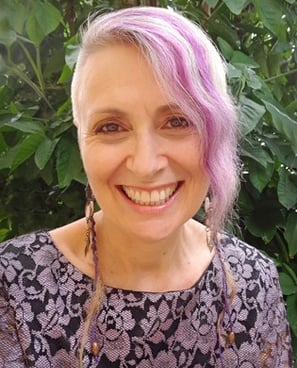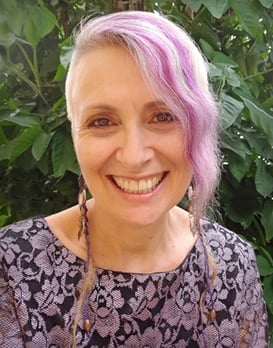 Need a little bit of life guidance?
"Being coached and guided by Maia, I have found that there is a way out of problems I have carried for so long because I thought there was no help. Nothing I had tried before had worked. An emotional upbringing and a stressful work environment were taking their toll on my state of mind, my well-being and my personal and professional relationships. Coaching is a development journey that I strongly recommend and it has made a major difference to me in my work and personal life – a difference I can't thank Maia enough for."
Brett Hudson
Maia draws on her training, wisdom, life experience, and proof in her own life, for all things that enhance overall health and wellbeing – body, mind and spirit.
Her holistic approach has proved successful for a variety of people, however, her take on it is that it is most suited to those who are open to exploring a re-framed, New Earth reality. (Think inspirational, supportive, different take on things; often surprising.)
As an intuitive mentor/coach/guide, Maia inspires and encourages you to come to your own realisations – to clear away confusion, access your own innate wisdom and empower yourself to make positive changes that enhance your life.
Essentially, her role is to be an illuminator and catalyst – to ask questions and make observations from an, intuitive, objective, observer viewpoint to help you re-frame and expand your thinking, broaden and question your perspective, open up new possibilities that you may not have considered before, find your own answers, make better choices with clarity and discover fresh confidence and motivation to move forward.

Optionally, you may wish to super-charge this guidance with other potent contributions Maia can provide, such as therapeutic sound. It's a powerful way to enhance the guidance, working holistically with unseen energies to vibrationally shift - and alchemize where possible - things that may be holding you back.
Sessions can be held at Millstream (Atherton Tablelands), online, or elsewhere by mutual agreement. (Sessions elsewhere include travel expenses and possibly venue hire expenses.)

If you'd like to get more of a sense of the impact of Maia's guidance, scroll down to see what others say...
individual sessions
In person (Millstream) or online
With or without sound
Allow up to two hours
individual sessions
In person at a different location (price dependent on location)
With or without sound
Allow up to two hours
group sessions
In person, with or without sound
At Millstream or a different location
Allow up to two hours
Price depends on numbers and location
"I never would have thought it possible that Maia could have such insight into situations in my life – situations she couldn't know as I was there, not her. She just seemed to be able to tune into my head and my experience of life and shed light on it in a way that has impacted very positively on my life. Her coaching has made a big difference."
Andrew Hudson
"Developing greater understanding of my personal aspirations has liberated my thinking, The sessions have helped me gain new skills and influenced real changes to my behaviour and direction. I would recommend Maia to anyone caught between a rock and a hard place."
Justin Millar
"I was blessed to spend two weeks with Maia, taking advantage of her wisdom to talk through some of my deepest issues. Maia always succeeded in giving me her undivided attention and raw, truthful perceptions, which helped me immensely in not only feeling deeply heard and understood, but bringing my heart and mind to a place of light, love, and clarity. I feel completely comfortable to share anything with Maia, and trust her to guide me to a more loving and free state of being on my journey to peace."
Saffron Joy
"Maia is a great coach – intuitive and perceptive. She draws on a broad range of tools to help open up new possibilities in 'stuck' situations. Thank you Maia for the possibilities that you have helped open up for me!"
Chris Gibbings
"It was a great help to gain a better understanding of my behaviours and where all my beliefs come from. Maia showed me how I can actually change my way of thinking in a positive manner. I like her way of helping me understand the really important things in life. Her coaching was an inspiration to me."
Thomas Elliker
"Getting me clear about boundaries and giving me the big shake-up I needed has turned my life around with huge positive results. Thank you!"
Glenda Harris
"Maia coached me in finding more balance in my life. She helped me to rediscover a part of me which I had forgotten, and helped me to see a broader perspective than what I was living in. Maia is a powerful coach and will support you in fulfilling your dreams."
Jacqui Dee
"Maia has a rare ability to look at things and ask questions that have helped me to get unstuck with a hardship in my personal life. I got more into connecting to how I truly feel and understand what I want to do based on those feelings. She has helped me to regain my clarity. It is a practice so the road doesn't end there, however having a session with Maia has helped me tremendously. Thank you, Maia, I value your wisdom and expertise."
Sylwia K (Los Angeles)
"I sought Maia's professional assistance as a life coach at a time when my high-paying career no longer gave me any satisfaction. I was feeling empty and creatively drained but was anxious about what to do and what not to do. The sessions with Maia helped me clarify my values and goals, not just relating to work and career issues. Life Coaching helped me pinpoint the things which really matter in my life and gave me the confidence to move forward."
Emily Arden-White
"Maia's amazing blend of wisdom, intuition and personal experience is a guarantee of achieving results. She has supported me to listen to my own inner wisdom and has held me accountable, therefore raising my level of honesty and integrity."
Chris Hansen
"Maia is a powerful medicine woman. I feel so thankful to have listened to my inner guidance when I first saw her and sensed her beautiful energy… a little voice inside said quietly, "You want to get to know her… she's got some pearls for ya!" – I just knew I was meant to connect with her, and I'm so very grateful to have her in my life!
I have learned more about myself in spending time and talking with her than I can say about many of the relationships I've had through the years! She is gifted with the words she shares – blunt and honest and always coming from a neutral and heart-centred space. She's a mirror that reflects your truth back at you in the most special way – encouraging you to take responsibility for your experiences and remain authentic in every moment.
Maia is cultured and eclectic and so raw and real! She inspires simply in the way she approaches and navigates through her day-to-day life, tuned in to all that is and yet also super grounded and earthy… and a fun sense of humour to boot!
She invited me to step more fully into my power as a healer and musician while I was visiting her. It was one of the most profound experiences and initiations of my life! She teaches effortlessly, leading by example and never in a 'preachy' or hierarchical way. She relates with you and shares from her personal experiences, really listening and feeling the energy of where you are, and where you're coming from.
But I must say that the most awesome method she uses to show you yourself and your personal truth is by asking you questions – and in doing this, you are remembering, rediscovering, and making the connections in your own heart and mind about what's highest and best for you, not just taking advice from someone else. It's so refreshing to have someone direct you back within, as many of us have a tendency to look outside ourselves for the answers!
To me, she's been a life coach, a mentor, a friend, a sister and so much more. She's 'super spesh'! Anyone who feels guided to connect with her will be forever grateful, I know I am."
Rachel Raspberry (USA)