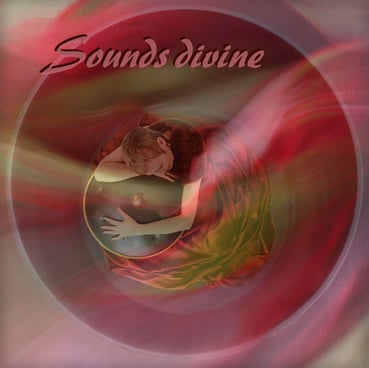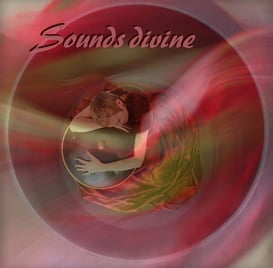 Healing, soothing, uplifting...
Below is an assortment of heartfelt unsolicited testimonials inspired by concerts and albums...
"Delicate, light and delightful… this album is designed to take you gently and peacefully into the realms of tranquility, meditation and a deep sense of well-being."
Conscious Living Magazine review for Gently Now
"To enter meditation it takes a conscious step to still my mind. Experiencing your music, no conscious step occurs. The music is divine – a heavenly elixir that transports you into a heightened state of peace, openness and reflection."
Ian Lewis (Australia)
"Beautiful music, so strangely familiar to me, yet hauntingly new and different. Exquisite. A completely different experience from other meditation music, a level of subtlety that resonates within and enriches the world."
Peter (Sound Therapist, Australia)
"Your 'Gently Now' album has become my favourite music to use with counselling clients of all ages, it resonates with so many people."
Karen Angel (Australia)
"We love your CDs and they are getting played constantly at the moment! We are really happy that you played at our wedding and now that we are getting close to the birth of our baby we have loaded both CDs onto our ipod in readiness for the day!"
Colin & Melissa (Australia)
"I love the CDs! They are so, so beautiful, so powerful and filled with love that I was in tears when I heard them."
Marcela Diaz (Costa Rica)
"We love the vibration of your music. We play it over and over."
Richard & Bronwen, Energy Health & Harmony (Australia)
"Ohhhh wow; you guys have really excelled….the bliss of (Follow your) Bliss! It's beautiful, touching, deeply heartfelt and so multi-layered and textured."
Oriya Voice Weaver (Australia)
"'Follow Your Bliss'® is an awesome album leaving me speechless, full of a simple all-filling WOW."
Carsten (Australia)
"Just wanted to say thanks for the music you offer to the world, it is a great source of peace and calm for me. And oh my!… I am actually weeping and laughing at the same time as I listen to the medley sampler for 'Follow your Bliss'®. I am in HEAVEN."
Kim (Australia)
"samjjana…the healing voice that speaks in the garden of your heart. What an honour to share in the sound of their bliss."
Nicholas Ng , Doctor of Music and guest musician on 'Follow your Bliss'®
"I listened to 'Follow your Bliss'® all day whilst driving around. It made driving in the rain so peaceful and calming! Your voice is beautiful and the blend of the instruments sublime."
Kari (Australia)
"Listening to your music is like being in a moment where all is perfect as it is, where all time simply stops, and peace reigns."
Anayah Joi Holilly (Founder and Executive Producer Angel Heart Radio)
"Simply beautiful music…I have been in search for something new and inspiring for a while. In my busy life, I find myself looking for things that help balance me and return my focus to the heart and soul, rather than the mad pace of the mind and senses."
Anne Marie (Australia)
"Today my husband and I went for our Bowen therapy. We go every week but today I noticed something different….the music! It was so calming and nurturing, more than usual. I asked our therapist about it. It was your CD 'Gently Now'….made especially for healing. Let me just say it works! It's beautiful, that rhythmic beat lulled me into a beautiful safe, relaxed place. Thank you."
Sonya Coleman (Australia)
"I have used the music in yoga class and also on our last retreat and it is fabulous, so resonant and peaceful. It really is quite magical … if you want music to relax to or for 'healing arts' it is perfect."
Kathleen (Australia)
"Using your music guarantees that my clients go into a deeply meditative state, which makes it a lot easier to work. We have experienced it over and over. The music flows seamlessly and soothes the client and the therapists with calm, ethereal notes."
Leonardo Cordero (Costa Rica), Ayurvedic Clinical Therapist, Meditation Teacher
"I just love your beautiful soft resonate music – divine – I play your CD's in my yoga classes and what a balanced vibe – A heartfelt thank you to both you beautiful people for your beautiful CDs. Blessings."
Shanti Ma (Australia)
"I'd never had a problem sleeping until recently when one of my cats passed away. My other cat became restless, which on my bed at night was keeping me awake. I began playing your Gently Now CD in the hope it would put me in a deeper sleep so I wasn't affected by the restlessness. What actually happened was completely unexpected. This beautiful music put my cat into a peaceful sleep. Now not only am I not affected by him but we are both sleeping more peacefully. I just wanted to say thank you for producing such wonderful music. There are so many anxious animals out there this CD would be perfect for."
Jodie Bird (Australia)
"In my work I help young people/children in crisis. I have struggled at times over the years, to be able to stay centred and balanced spiritually and some days emotionally. Then I was introduced to your music. It brings me back into my soul centre, clearing cleansing and lifting. There is such a range in your music that allows me to sit in whatever space I need to be on an energetic level… from joy to grief.. and simply clear through my singing and breathing. It has made my journey easier and by the time I get home I can then focus on whatever needs to be done or on my work with clients in private practice. From my heart, thank you."
Rebekah Joy (Australia)
"Your music is truly a gift which enriches all who hear it. The way that it quickly and beautifully calms the mind needs to be experienced. If only there were more like you, the world would be a much better place, thank you."
Andrew Farrell (Australia)
"I'd just like to thank you again for the chance to work with you. It's been such a wonderful journey, to help bring this music-to-live-by to the world. I'm sure it will touch many people profoundly as it has touched me."
Stephen Hamacek, Sound Engineer (Australia)
"Thank you for Gently Now. It was a comfort to (my husband) and to us over the past few days and we played it to him after he passed to guide him on the rest of his journey. We also found peace and comfort from it and will continue to do so."
Marly Townsend (Australia)
Additionally, comments people have made either in person or on the phone ...

A Senior Psychologist of a Cancer Care Support Centre at a Central Queensland hospital has testified to the benefits, saying 'Gently Now is helping women find peace amid the suffering and daily challenges they face in their ongoing cancer treatments.'
I also received a text message that said, "Thank you for saving me. I was in a really dark place emotionally and I heard the hang playing. I bought 'Gently Now' and played it over and over and over until the darkness lifted. I can't thank you enough." (Out of respect, this will remain anonymous.)

An aged care facility plays Gently Now to its dementia patients and it calms them down. One in particular used to call out a lot, disturbing the other residents. When the music is playing, everything is quiet.
A child care centre uses Gently Now for nap time, and the children settle quickly and go to sleep.
Some parents shared that they had always had difficulty getting their kids to go to sleep. They play Gently Now and they go off to sleep quickly. They were so grateful!
An insomniac shared that Gently Now ensures he gets to sleep, and if he wants to hear anything after the 10-minute mark, he has to play it in the daytime!
A farmer said he plays our music in his cattle yards because it calms the cattle.

A yoga teacher had Gently Now playing in a mix of 5 albums for several months. She decided to take it out one day to give the students a bit of a change. When they came for their yoga session and didn't hear it playing, they asked why it wasn't. She shared her reasoning and they proclaimed she just had to put it back in!

A surgeon in Melbourne shared that he plays it to his patients before surgery to relax them, and they end up needing less anesthetic.
You can enjoy my music for free

Some as a duo, samjjana
(2009-2014)
and some solo as Maia KK
Bandcamp (Maia KK)
(3 free listens to each song, with some of the songs not available on other platforms)
Spotify (samjjana)
YouTube (samjjana)


Albums by samjjana
Gently Now (2009)
Elixir (2009)
Peace Within 2-CD set (2010)
Follow your Bliss double album (2011)
Albums by Maia KK

Illumination (2017)
Sounds Divine (2017)
+ some collaboration singles (on BandCamp)